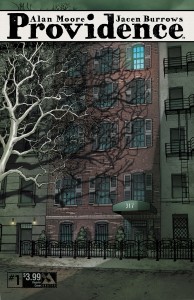 Fans of one of the greatest voices in all of comics are eagerly awaiting the May shipping debut of Alan Moore's Providence.  Reunited with his Neonomicon creative collaborator Jacen Burrows, the pair have put together a twelve issue Lovecraftian assault on the senses that will redefine the horror genre.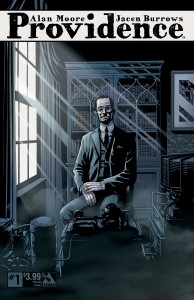 As the first images from the series begin to leak, Bleeding Cool premiered three of the first pages from Providence #1 here:  http://www.bleedingcool.com/2015/03/20/first-look-3-pages-of-alan-moore-and-jacen-burrows-providence-1/
Moore had complete creative control on this project – literally down to designing every nuance and cover image.  This is Moore's most immersive series to date and with no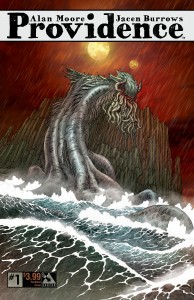 small amount of confidence is being called "the Watchmen of horror."
Providence #1 is on sale in local comic shops this May.  Ask your local retailer to reserve a copy today.