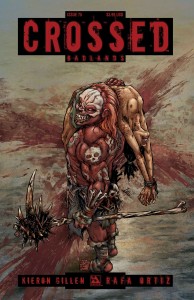 The worldwide celebration of Garth Ennis' grueling horror series, Crossed begins in local comic shops everywhere next Wednesday April 15th.  Avatar Press is celebrating the occasion with a brand new story arc in Crossed: Badlands by Uber scribe Kieron Gillen that is also on sale for C-Day.  The new arc is the first time that an author other than Ennis himself is writing the C-Day offering.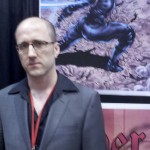 Kieron Gillen has amassed a huge following for his Image and Marvel comics as well as the groundbreaking series, Uber with Avatar.  Now Gillen puts his stamp on the ever expanding Crossed universe with "Homo Tortor" – a series set in both the present and the ancient past.  Is it possible that the Crossed plague was to blame for the near extinction of the human race during one of the darkest periods in history?  Gillen takes us to that place and what you will see there cannot be unseen.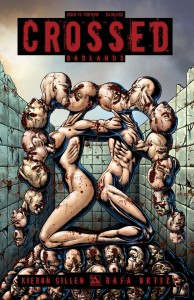 Celebrate C-Day by donning your Crossed cosplay and acting as an ambassador to Crossed at your local comic shop.  Send in your photos to us on Twitter and Facebook so we can share your experience with all of the Crossed fans.  Everyone have fun on C-Day and remember to be considerate of all fans visiting the store for their weekly comics.