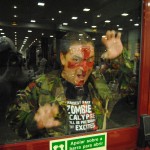 Local comic shops everywhere will be celebrating C-Day on April 15th!  Crossed fans will be gathering at their stores to share their enthusiasm for the most frightening uncensored horror comic book being published.  And one of the many traditions of C-Day is the support of fans who cosplay as their alter Crossed personalities during the event.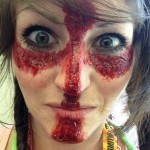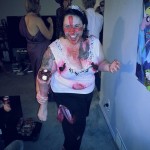 We love to see new pictures of fans sharing their love of Crossed at the comic shop and Avatar is helping to connect fans via our Facebook and Twitter outlets.  If you are attending C-Day in a Crossed costume, send us your pictures and we will share them with everyone.  There's nothing like the sight of a pack of Crossed descending upon the local comic shop and sharing what they love about the series with new fans.
Be safe and courteous but have fun!
Avatar Press on Facebook https://www.facebook.com/avatarpresscomics?ref=hl
Crossed on Facebook  https://www.facebook.com/crossedcomicbook?ref=hl
Avatar on Twitter:   @avatarpress