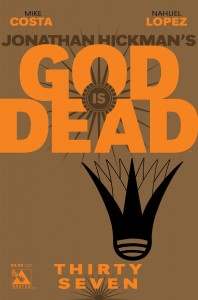 After the destructive events of God is Dead #36, it looked as if all of creation was forfeit to the sinister machinations of Satan.  Everything was destroyed and yet…something new was formed.  Now man and god are separated by the infinite and seemingly live their lives as they were meant.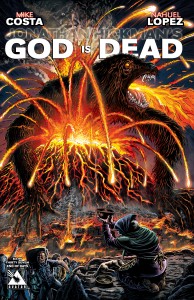 But something isn't right and it only takes one visionary to start an entire world upon a path to either enlightenment or destruction.
Mike Costa takes the world of God is Dead in an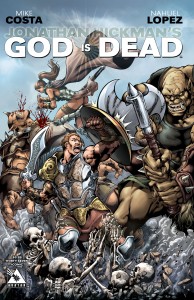 innovative novel direction with this first new chapter of the incredible mythology mashup series.  Stop by your local comic shop or on ComiXology today to get a glimpse at this powerful new chapter of God is Dead.