These are the Avatar Press digital items new to ComiXology this Wednesday 8/12/15:
Crossed: Badlands #83
PRODUCT DESCRIPTION:      The bridge survivors might be beyond the grasp of the vile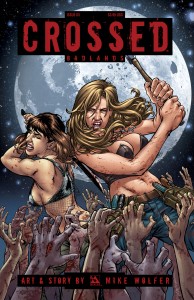 Crossed, but they're not out of the twisted murders' sight. Led by "The Surgeon" and her crew, an alliance of Crossed practice their torturous ways in plain view of the survivors, and the constant barrage of horror begins to form cracks in the once solid affiliation of the uninfected. But the
survivors have even more to worry them, as Morgan and Olivia reveal that their zombie survival guide proves that the practices the group have employed could spell their doom if immediate changes aren't implemented.
Crossed +100 #7
PRODUCT DESCRIPTION:      A new chapter in Alan Moore's future Crossed world begins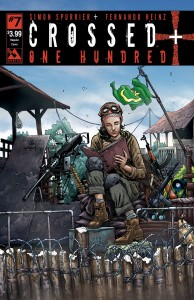 here with his hand-picked successor – Simon Spurrier!  Based on the vast world-building notes from Alan Moore, the author of Crossed: Wish You Were Here continues the dystopian narrative based 100 years after C-Day.
After the shocking revelations and atrocities of last issue, Future had to make some hard choices.  Now we catch up with her a few years later as Spurrier continues the outline of the intricately detailed world that sprung from the mind
of Alan Moore.
Mercury Heat #2
PRODUCT DESCRIPTION:      Kieron Gillen continues to kick things into high gear with the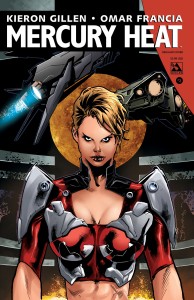 ongoing sci-fi epic Mercury Heat!  Luiza is faced with a real murder mystery, and one that gets harder to solve with all the people trying to kill her!  But she'll explore the dark
corners of her new home of Mercury and push things too far before she is willing to admit defeat.
Providence #3
PRODUCT DESCRIPTION:      In this super-sized, ad-free, third issue, Alan Moore continues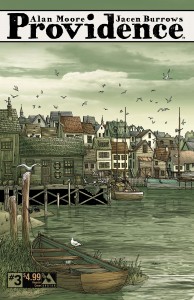 to re-define horror in this amazing tome of Lovecraftian influenced nightmares.  Providence is an amazing and unique work where Moore has written every cover, every single page, and every nuance of this work to
create his most fully-realized vision to date.  In this issue, "A Lurking Fear",  Robert Black visits the Bogg's Refinery in Salem and is introduced to some most peculiar-looking local folks.  And a few denizens with very bad intentions.
Uber #27
PRODUCT DESCRIPTION:     The final issue of Uber Series 1 is here!  Kieron Gillen's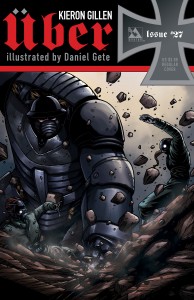 incredible altered history epic closes the chapter on the first Uber series with powerful revelations.  To this point the war has ravage Europe and left a bloody trail as the Nazi's inexorable march across the continent continued.  But now,
Hitler's boldest stroke yet leaves the entire world trembling at the possibility of global annihilation.  Daniel Gete illustrates the final chapter of the first book of Uber! You won't believe the cliff-hanger here, with answers to follow in 2016's Uber series 2!