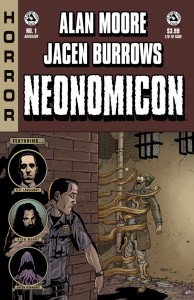 Fans of Alan Moore and Jacen Burrows' Providence know that the Lovecraft inspired story began in the pages of Neonomicon.  Now thanks to the Alan Moore Virtual Comic Con, 35 lucky collectors can get a set of the pivotal four issue series signed by both creators with an original Burrows sketch on one of the books.  This is a collectors'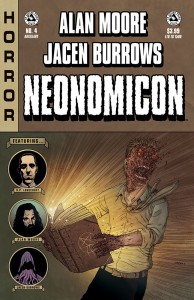 item that is unmatched in its desirability and is truly worthy of a place of honor in any comic collection.  The Neonomicon #1-4 Remarqued set is limited to just 35 sets but fans who act now during the Virtual Comic Con will be allowed to not only obtain the Alan Moore autograph but will also be able to request a personalization on the issue.
You can find the details on this set here:  http://www.comcav.net/products/neonomicon-1-4-auxiliary-signed-by-alan-moore-sketch-by-burrows
Stop by the Alan Moore Virtual Comic Con page and see what other special horrors await.