These are the new Avatar Press & Boundless Comics items coming to comic shops on Wednesday 10/28/15:
Crossed: Badlands #88
PRODUCT DESCRIPTION:      Siblings are a blessing and a curse.  Jack discovers that a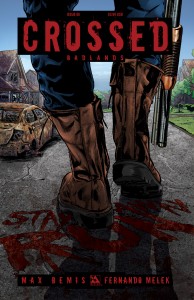 lifetime of hatred by his troubled brother can turn into an instant of misery in a Crossed world.  Three very different people come to terms with the Crossed infection as a strange love triangle plays out once more further fracturing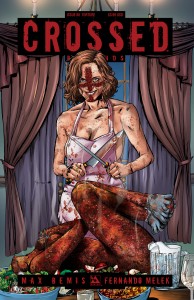 the dysfunctional family dynamic between brothers.  Singer and songwriter Max Bemis of Say Anything delivers a powerful and emotionally charged story in part two of "Shrink."Available with Regular& Torture Covers by Christian Zanier, Wraparound Cover by Ignacio Calero, C-Day Worldwide Cover by German Nobile, Art Deco Cover by Michael Dipascale, and Red Crossed Incentive Cover also by Zanier.
God is Dead #43
PRODUCT DESCRIPTION:      The epic return of the gods has come and what happens in the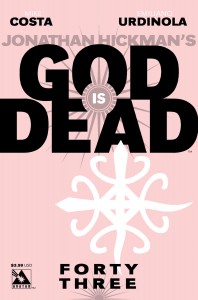 wake of divine re-entry in the lives of mortals is unforgettable!  At first it was a trickle as some divine outliers found their way to Earth, but now the floodgates are open and the world is once again tossed about like a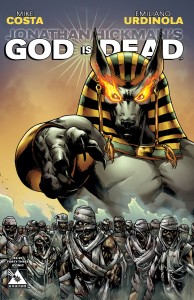 ship on the ocean.  The last time the gods brought about the destruction of everything…will history repeat itself? Available with Regular Cover by Jacen Burrows, Enchanting by Christian Zanier, End of Days by Jose Luis, Iconic Cover by Juan Frigeri, a Carnage Wraparound Cover by German Nobile, and a special Gilded Incentive Cover also by Frigeri.
Mercury Heat #5
PRODUCT DESCRIPTION:      Civilization on Mercury has become a mobile frontier town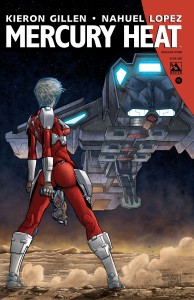 with all the lawless criminal elements of the old west.  No one wants the duty of policing the violent miners and cyborgs that populate the territory.  No one except Luisa who has dreamed of being a police officer since she was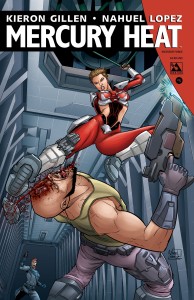 young.  But this cop isn't your regular law enforcement agent.  She's a hardnosed fighter who pulls no punches in Kieron Gillen's original sci-fi epic!  Available with Regular, Wraparound, Art Nouveau, Excessive Force, and a special Interstellar Incentive Cover by Nahuel Lopez.
New from Boundless Comics:
Webwitch #1
PRODUCT DESCRIPTION:
Ten Years in the making, Matt Martin's Webwitch launches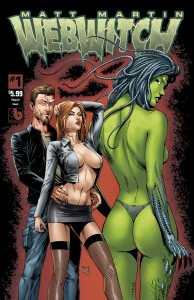 with an enormous 64 page first issue!  Written and drawn by the cover maestro, Matt Martin, Webwitch is the story of a sultry secret agent, with skills far beyond her peers.  She never suspects those heightened reflexes and amazing agility are due to alien DNA, locked away in her system.  All seems to be perfect for Nina as she falls in love with her handler and together they go on exotic missions… until her world crumbles.  The Webwitch alien race comes to Earth, bringing carnage and death, and activates her as a sleeper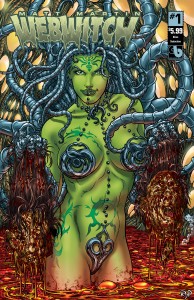 agent.  Now with her true nature revealed, and new abilities to change form, Nina is torn between worlds .  Webwitch is a thrill ride of everything from monster carnage and alien melting death rays to sexy women, and even sexier aliens!
This monstrous launch issue has the first chapter of the story as well as the first chapter of the  Tim Vigil's Webwitch story ,which acts as a lead-in to this new series, in full-color for the first time.  But that's not all, a huge gallery of Matt Martin art is also included with over a dozen of his amazing Webwitch covers from years past!  This issue has an amazing array of variant covers including Regular, Wraparound, Honey Trap, and a Retailer Incentive Pure Art by Martin and  Alien Seduction cover by Juan Jose Ryp.
Ask your local comic shop retailer to reserve copies for you today!