These are the Avatar Press digital items new to ComiXology this Wednesday 3/9/16:
Crossed +100 #14
PRODUCT DESCRIPTION:      Simon Spurrier continues to deliver shocking developments in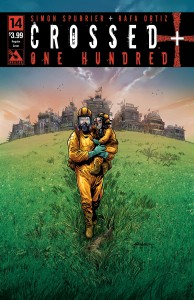 the future world of the Crossed. Humanity is taking a stand and fighting back against the rising tide of infection. Future has managed convince the towns of the true threat and a violent resolution has been enacted. But the Crossed have evolved and their plotting and planning are the machinations of generations of madness. How can any sane person hope to understand what is coming next…?
War Stories #17
PRODUCT DESCRIPTION:      The speed of Max's whirlwind romance shocks everyone,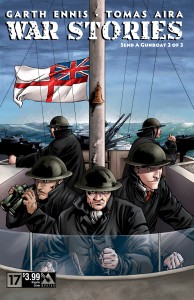 Jonah most of all, but the young gunboat skipper takes life at his usual piratical pace. But out in the fog of the English Channel lurks the real pirate, the German E-Boat commander nicknamed Hans the Bastard- and soon the crew of MGB 969 find themselves charging into a deadly trap. Part two of Send A Gunboat, by Garth Ennis and Tomas Aira.