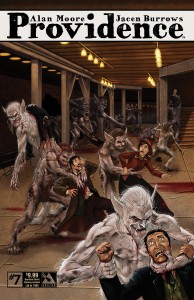 Alan Moore's Providence has been changing the way fans look at horror comics with its incredible depth and imagination.  This may well be the most realized vision of Alan Moore's direction ever captured on paper.  Every page,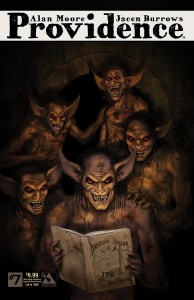 every image, and every word is exactly as he has outlined to deliver a true masterpiece.
This month, an incredible set of limited edition covers detailed by Moore, drawn by Jacen Burrows, and painted by Michael DiPascale are available depicting the paintings of "Ronald Pittman"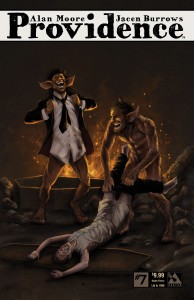 within the issue itself.  These horrific images are a must have for any discerning Providence fan and are highly limited to only 1000 sets.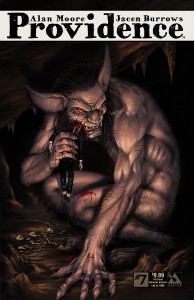 Ask your local retailer to reserve a set of these masterpieces for you today.