These are the new Avatar Press items coming to Comic Shops on Wednesday 9/7/16!
Crossed +100 #18
PRODUCT DESCRIPTION:     The final issue of Crossed +100 is the most shocking yet!  In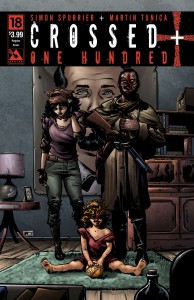 the last installment of the third story arc, Simon Spurrier delivers a desperate resolution to Future Taylor's journey.  She has witnessed the rise of the evolved Crossed, seen their tactics up close, and experienced an unexpected journey by raising a Crossed infected child.  Everything that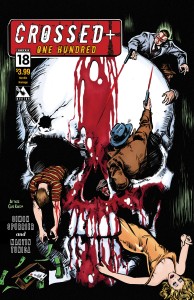 has happened to her leads to this moment.    Don't sexing miss it!  Available with a Regular, Crossed Wires, and American History X Covers by Martin Tunica, Fairy Tale cover by Emilio Laiso, Horrific Homage Cover by Michael DiPascale, Wishful Fiction Cover by Raulo Caceres, and a Red Crossed Incentive Cover also by Tunica.
Mercury Heat #11
PRODUCT DESCRIPTION:     Luiza is starting to piece the true source of the horror at the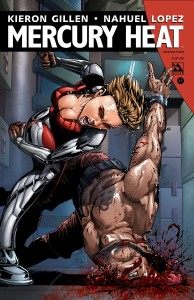 remote outpost together. The appearance of the "Crossed" is tied to a much bigger and even more insidious problem. Someone is playing god here and their choice of entertainment is the very lives of the other occupants of the facility. Now Luiza must find a way to end the game before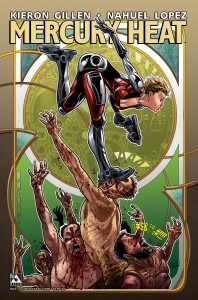 she's forced to kill every last person in the station. Alone and with limited options, it's time for this one woman wrecking crew to bring down the hammer! Available with Regular, Wraparound, Art Nouveau, and Excessive Force by series artist Nahuel Lopez.
Ask your local comic shop retailer to reserve copies for you today!