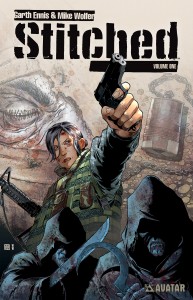 Its the holiday season and as we get closer to Thanksgiving, we are opening up the Avatar Press Cornucopia of Terror and talking about some of the best graphic novels to share with your comic reading friends and family.  Today we are talking about Garth Ennis' modern horror masterpiece, Stitched.  This is the ultimate in horror inspired by today's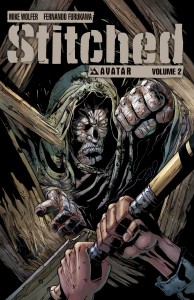 headlines.  An ancient evil buried in the sands of the desert is reborn as a terrorist weapon.
Stitched is one part zombie and one part ghost tale.  Its contemporary storyline will appeal to military enthusiast as well as the horror buff in your life.  The Volume 1 trade paperback is an action horror masterpiece written by Ellis and illustrated by Mike Wolfer.  Volumes 2 & 3 are some of the best vengeance spirit tales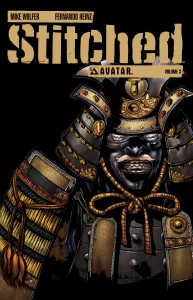 ever told.  These are fantastic books to binge read in your down time and are guaranteed to deliver nightmares to your slumber.
Ask your local comic shop for these classic Stitched TPB Volumes or find them on Amazon, ComCav.net, or digitally from ComiXology.