The following Avatar Press comics are new to ComiXology on Wednesday 12/11/13:
Same Day As Print:
Skin Trade #4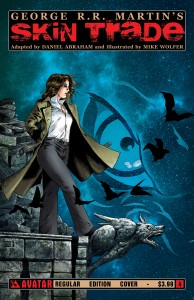 PRODUCT DESCRIPTION:? The brutal conclusion is unleashed when Randi Wade finally found the truth about the creature that killed her father.? But now she is face-to-face with a real werewolf and an otherworldly demon that skins people alive.? GEORGE RR MARTIN?s World Fantasy Award winning horror tale comes to a close with a violent and unforgettable final act.
Uber #8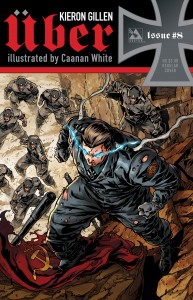 PRODUCT DESCRIPTION:? The Pacific Theater of war has changed dramatically with the deployment of Japanese super soldiers.? Their use of this new technology alongside their Kamikaze terror strategy is starting to turn the tides of Allied power on the seas.? Join KIERON GILLEN in an epic tale of the evolution of horror in World War II with the arms race now focused upon developing super human warriors.? Is there an answer to the misery of war that will allow for a victor or will both sides be devastated by the amplified violence and destruction?
New to ComiXology 12/11/13:
Black Gas #1-3 & Black Gas 2 #1-3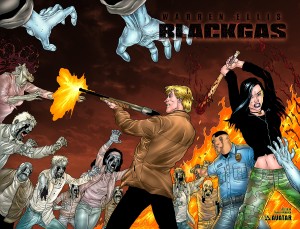 PRODUCT DESCRIPTION: ?Horror gets a whole lot more terrifying as Warren Ellis unleashes his full-color zombie epic! A tiny little island off the East Coast of America, that sits on its own tiny little fault in the underlying tectonic plate. An odd little history ignored by almost everyone. Until the night of the big storm, and the creak in the fault line, and the release of something foul from the earth's guts, blown across the little town on Smoky Island. And the only two people on the island who were outside its reach are now trapped on a black spit of rock with a population who aren't people anymore. They started eating each other an hour ago.
Chronicles of Wormwood #1 – 6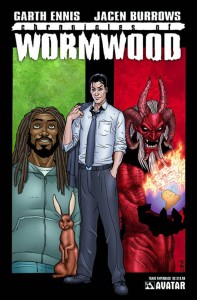 PRODUCT DESCRIPTION: ?Garth Ennis unleashes his next major religious epic in the vein of Preacher, but this-time, he's taking it up a notch! Wormwood is the anti-Christ, no way around it, his dad is Satan and his demonic powers help him fit right into New York. His best friend is Jesus, who is a black, mentally-challenged, man that just isn't performing many miracles these days. The pesky Armageddon is coming right up, and it doesn't look like Pope Jacko is going to be any help in stopping it. Ennis drags the whole world into the gutter with his trademark razor-sharp dialogue, biting wit, and the stunning art of Jacen Burrows, all in full-color.
Fashion Beast #1-5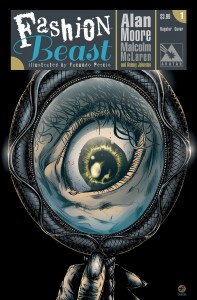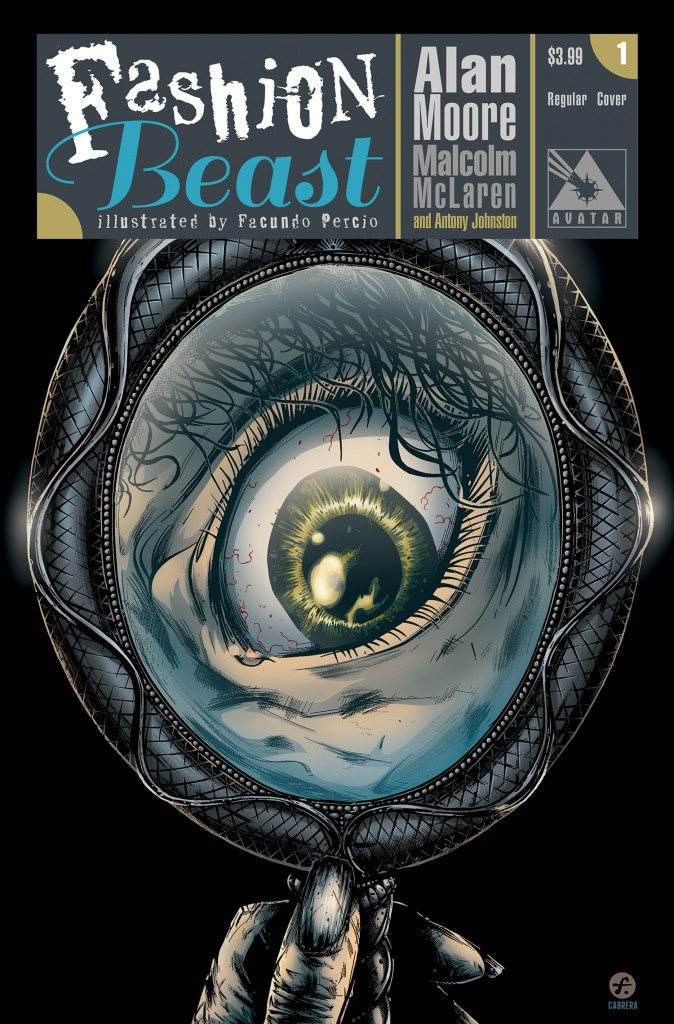 PRODUCT DESCRIPTION: ?Alan Moore?s and Malcolm McLaren's unearthed screenplay comes to life as an incredible comic book series almost three decades later! The mid-80's were a stunning period of brilliance for Alan Moore, seeing him create true masterpieces including Miracleman, Watchmen – and Fashion Beast! Working with Malcolm McLaren (Sex Pistols), Alan Moore turned his attention to a classic re-telling of a fable through his unyielding and imaginative vision. The two developed a story that redefined Beauty and the Beast in a dystopian future city dominated by a fashion house, which Moore then fully-scripted into a huge screenplay. Never previously published, this epic work is now adapted for comics by long-time Moore collaborator, Antony Johnston (Courtyard) preserving every scrap of Moore's original dialogue. All ten issues have been lovingly illustrated by Facundo Percio (Anna Mercury) and finally a true historical and visionary masterpiece is finally released to the World!