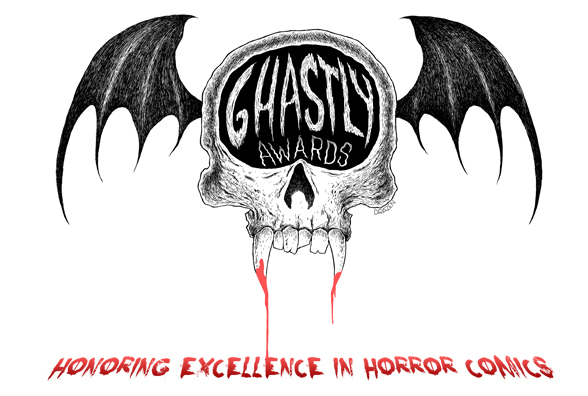 This just in! The judges of the Ghastly Awards, which honor excellence in horror comics, have announced the 2011 nominees as chosen by writers, artists, and other creators in the comic book industry. This year's nominations include the terrifying CROSSED 3D graphic novel, as well as artist extraordinaire Jacen Burrows (Crossed: Badlands, Neonomicon).
CROSSED 3D, by writer David Lapham (Ferals, the upcoming Dan the Unharmable) and artist Gianluca Pagliarani (Wolfskin: Hundredth Dream, Ignition City), has been nominated in the category of "Best Original Graphic Novel."
Ghastly Award 2011 Nominees for Best Original Graphic Novel
Crossed 3D (Avatar)
Flesh & Blood (Monsterverse)
Black Fire (Archaia)
Deadworld: Last Siesta (IDW Publishing)
Dear Creature (Tor)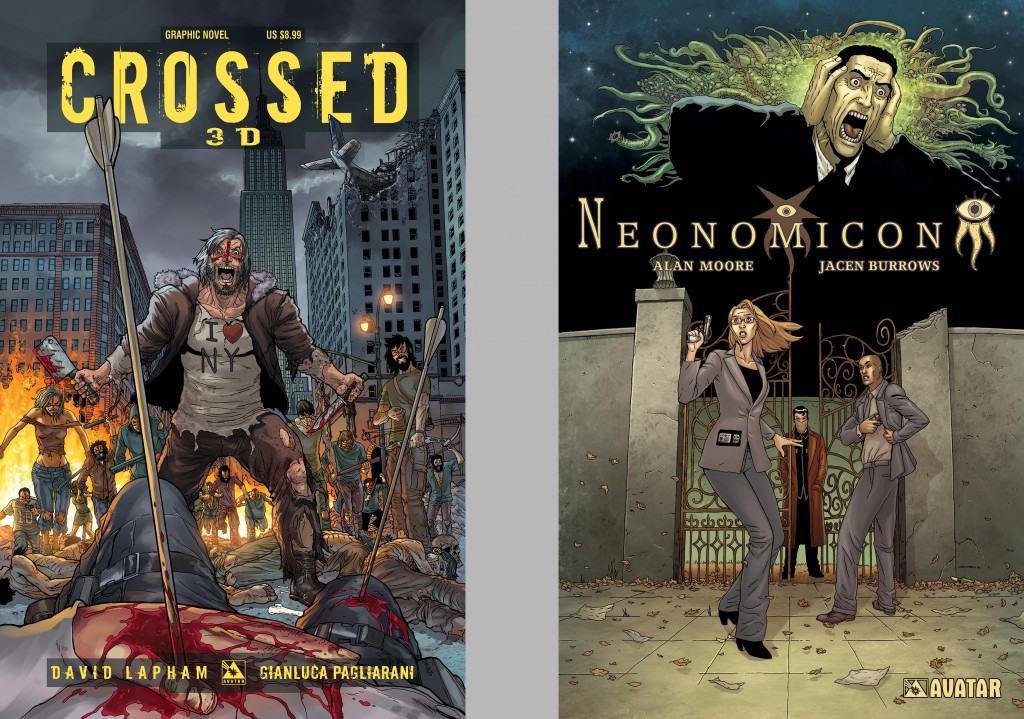 Meanwhile, Jacen Burrows has been nominated for "Best Artist" specifically for his work on last year's NEONOMICON miniseries. As fans can attest, Jacen's phenomenal talents have been developing by leaps and bounds for every project that he tackles, as evidenced by his huge stack of Avatar Press work (including the original Crossed series, Chronicles of Wormwood, 303, Scars, and many more).
Ghastly Award 2011 Nominees for Best Artist
Jacen Burrows – Neonomicon (Avatar)
Gabriel Rodriguez – Locke & Key (IDW)
Riley Rossmo – Green Wake (Image)
Neil Vokes – Flesh and Blood (Monsterverse)
Garrie Gastonny – The Vault (Image)
The 2011 judging panel consists of Decapitated Dan, Lonnie Nadler, Steve Banes, Mike Howlet, and Mykal Banta, all of whom are leaders in online horror media. The Ghastly Awards are named for acclaimed comics creator "Ghastly" Graham Ingles, with 2011 marking the first year for the awards. The winners will be announced on Saturday, March 31st, 2012.
Avatar Press is proud that its publications have been considered and nominated by the full breadth of creators in this industry, and are happy its nominees are among such good company in the categories. We congratulate David Lapham, Gianluca Pagliarani, and Jacen Burrows for the industry's recognition of their exceptional talent, and wish them luck!