Release Info

---

Store

---
Titles
Joe R. Lansdale's By Bizarre Hands
Alan Moore's Hypothetical Lizard
Steven Grant's My Flesh is Cool
Joe R. Lansdale's The Drive-In
Warren Ellis' Strange Killings: Strong Medicine
Alan Moore's Writing for Comics
Alan Moore's Another Suburban Romance
Joe R. Lansdale and Tim Truman's Dead Folks
Warren Ellis' Strange Killings
Garth Ennis and John McCrea's Dicks
Fantastic Visions: The Art of Matt Busch
<%radio.macros.staticSiteStatsImage ()%>
Jeremy Rock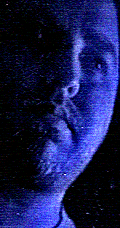 A talented young artist with a clean yet expressive line and an exceptional eye for a variety of subject matter from tech to fantasy and everything in between, Jeremy Rock makes his professional debut at Avatar in the pages of Threshold, with some other major projects to follow.
Rock sites a number of influences that contribute to his unique style and approach: "I've been influenced by a wide variety of artists from all different genres," says the transplanted Floridian. "Artists like Steve Skroce, Joe Maduriera, Stanly Kubrick, Katsuhiro Otomo, Trent Reznor and Leonardo Da Vinci." Some have drawn comparisons between the approaches of Rock and Jacen Burrows, who has been called one of the best artists in comics for work such as Warren Ellis' Scars and Alan Moore's The Courtyard.
"I spent a majority of my teenage years learning to draw and paint," Rock recalls. "I fell in love with the Renaissance period and the great artists of its time. It was in high school that I realized how much I wanted to tell stories though art. My obsession with comic books began slowly but by the time I graduated all I wanted was to be a professional comic book artist. After high school I spent most of my time working a day job, studying art on my own and trying to break into the comic book industry."
Rock's earlier professional work in other places has sadly gone unpublished, but he's making a splash at Avatar from day one: his interior-story debut is a short in the landmark 50th issue of Threshold, and a brief promo for his collaboration with Nick Locking on Robocop: Simple Machines will be available in Avatar's Frank Miller's Robocop / Stargate SG-1 Free Comic Book Day offering. Expect a major announcement pairing rock with another of comics' top writers shortly.
Creators
---
Avatar